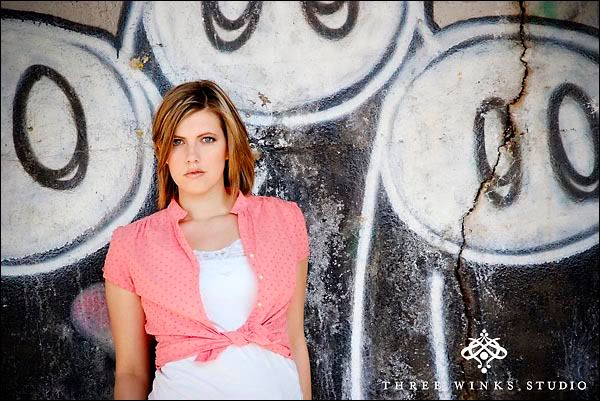 You may remember Liz from last August when I did a shoot for Elisa's bridal gowns. She was a saucy blond back then, but now she's a sexy brunette ;)

My friend Jamie inspired me to go to the Dream Mines from some pictures she took there a few weeks back. I'd seen it many times on my way to the sand dunes, but either I never had the time or the guts to go check it out. This place is incredible! It rests on a steep, rocky mountain. The structure is filled with a variety of graffiti and ruins. Poor Liz was wearing her cowboy boots to hike in which proved to be difficult and she didn't even fall! (I did, however, fall)

I couldn't resist stopping in Eureka for a few quick shots. I loved the Levi's mural and the Union Pacific train. We raced ahead to the sand dunes as the sun was almost ready to set. The wind was blowing fiercely by the time we arrived and it was only 50 degrees. Poor Liz was amazing and still looked fabulous despite the bone-chilling cold. I LOVE the added element of her hair blowing in the wind.

Thanks Liz for being up for anything! You are seriously gorgeous.

And, sorry there are so many images, it was so hard to narrow them down!