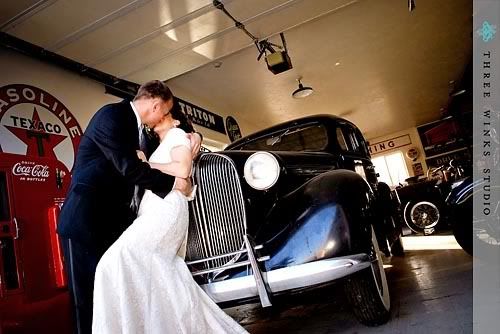 The Brockbank and Sevilla families greeted me with open arms when I met them all last Friday night. Rebeca and David are from Texas, so that was the first time I had met them as well. I felt like part of the family right from the start!

Rebeca and David had a beautiful wedding and it was a perfect November day. From their rehearsal dinner on Friday night filled with laughter, to a brunch the next morning to celebrate their union, followed by their wedding at the Timpanogos Temple, ending with a special ring ceremony and reception. (I know that was a long sentence). I just wouldn't ever be able to say enough about these guys. They are a joy to be with and I could feel the love they have for one another.

My favorite part of their reception was the guest book. Rebeca had this amazing idea to have all the guests take a picture of themselves with a polaroid camera. They taped the photo into a book and then wrote Rebeca and David a little note of love or advice. What a cute idea!

I also need to give a big shout out and thanks to Bethany Jackman who came on Saturday to be my 2nd shooter. She is an awesome photographer and it was great to have her around. Thanks again Bethany! Here's a link to her BLOG.

Here are some of my favorites from their Wedding Day. Let me know what you think!

CLICK HERE to watch their SLIDESHOW.