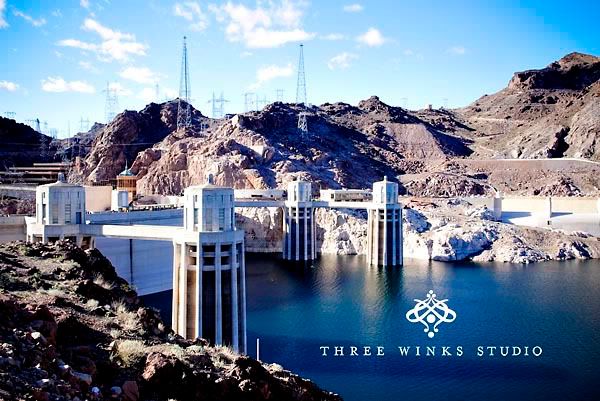 Last week, I spent some time down in Las Vegas. On Wednesday, I took off towards Lake Mead to take some photos. I didn't realize the Hoover Dam was only a few miles past the Lake and decided it was the perfect opportunity to visit.

Amazing.

The Hoover Dam is a remarkable structure that, when it was completed in 1935, was both the world's largest electric power producing facility and the world's largest concrete structure. My photos do not even come close to showing the immensity of the Hoover Dam. Some kids I was next to accidentally dropped a soda pop can over the side and I watched it fall. It took forever for it to reach the bottom and the entire time it was falling, my stomach was doing somersaults.

I spent a while walking around, enjoying the marvelous feat. I do regret, however, that I did not take the guided tour. It seriously would've been incredible to view the Dam from below....next time for sure.