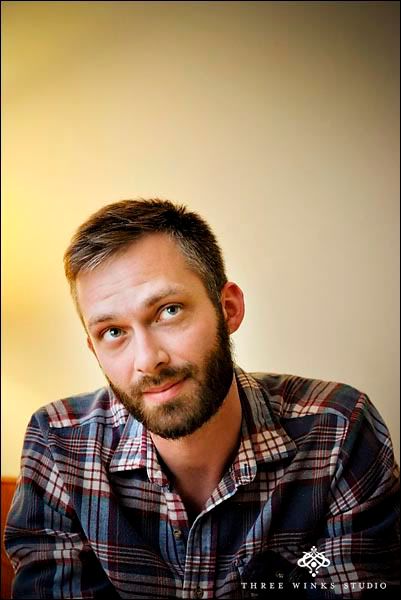 Back in April, Josh had a layover in Salt Lake. The mountains were looking particularly incredible that day, so Josh decided to stay. He sent out a message on couchsurfing.com and ended up staying in Salt Lake. A couple days later, he ended up at my friend April's house. He came to a toga party with us, met all our friends, hiked on the North mountains of the Valley with us, and became our good friend.

April, Mendy and I stayed with Josh on our recent trip to North Carolina. He treated us so well while we were out there. We all came and left at different times and he chauffeured us every time, willingly, to the airport. He showed us around town, had us meet his friends, and made sure we got to see what a great town Raleigh is.

Josh makes me want to be a better person. He's studying Gandhi right now -- internalizing and applying it to his own life. I feel more calm and relaxed around him because that's the way he is. He lives a simple life, making time for the things that matter most.

The night before I left, Josh reluctantly agreed to have his picture taken so I could blog about him. Thanks for everything, Josh!