Ok, I know I'm a week late on this one....

James (the younger nephew) has been feeling sick lately. He wouldn't sleep through the night. One minute he'd be fine, and the next one he was doubled over on the floor crying. James hardly ate, even if candy or sweets were offered. He was only fine when he was held and cuddled, especially when his grandma (my mom) rubbed his tummy.

When he came to my Studio Opening this weekend he still wasn't back to his usual self, but he was doing better. In fact, he was excited to eat one of the cookies I had out for my guests. I had some special M&Ms I bought down at the M&M Store in Vegas that were in my colors. I got James' attention, pointed to the M&Ms and he immediately jumped out of his daddy's lap. I thought he'd race to the bowl straight away. But first, he ran over to where the cookies were, reached up, and carefully placed his cookie back (don't worry, we took it off the plate) and then he ran over to the candy bowl. It was so cute!

Will (the older nephew) is simply darling and is the sweetest boy I know. He has been such a good brother when James would cry non-stop last week. I truly admire his love and patience. He was so excited when he came to my studio on Saturday because he had his own pack of bubble gum. I shared in his enthusiasm and then forgot about it. At one point, he left with his dad to go check out some of the other art and when he came back, he had in his hand a piece of Bubblicious gum he grabbed from the car. He began unwrapping it for me. It melted my heart!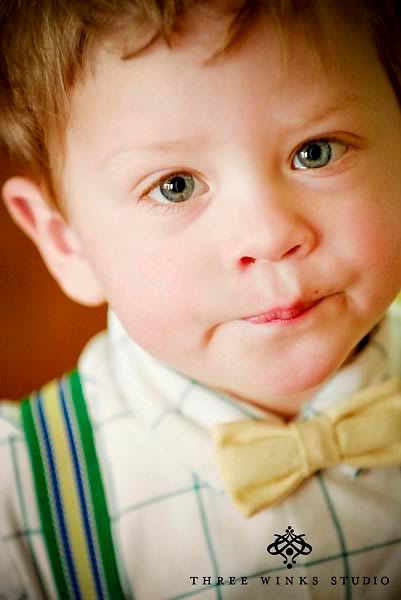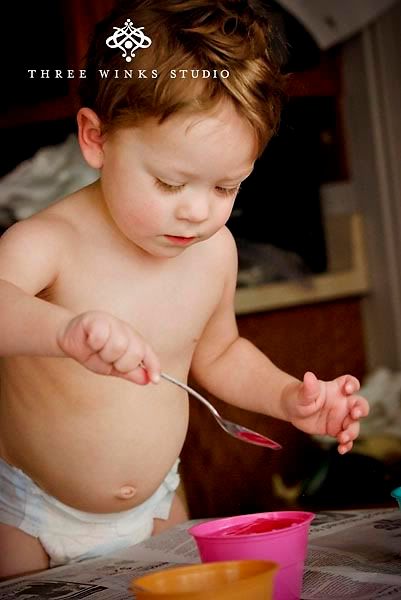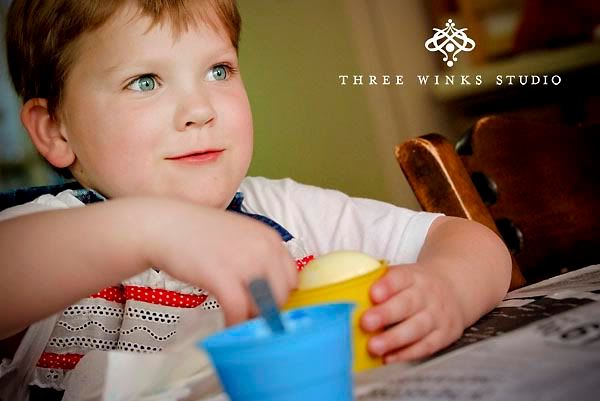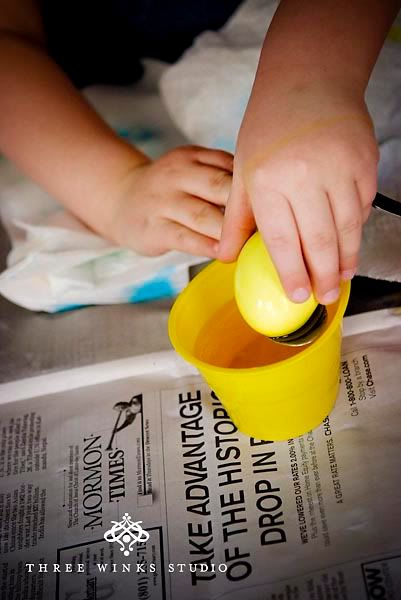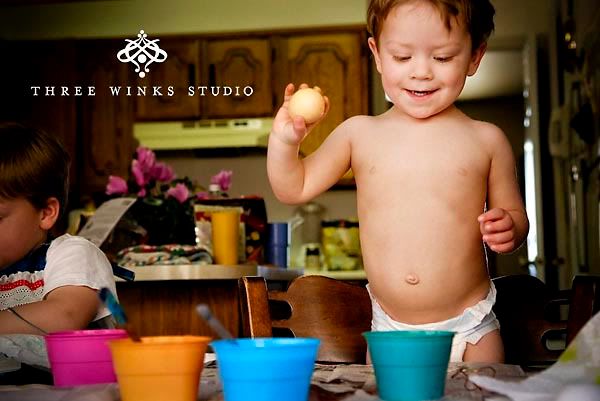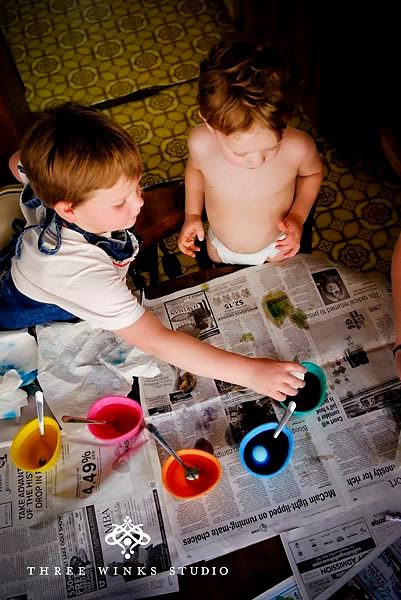 Turns out that James crying at some point during egg decorating is becoming a tradition.



This is James trying out the easter egg dye, which was made with vinegar. He thought it was funny how we were laughing at him, so even though it tasted gross, he loved it!