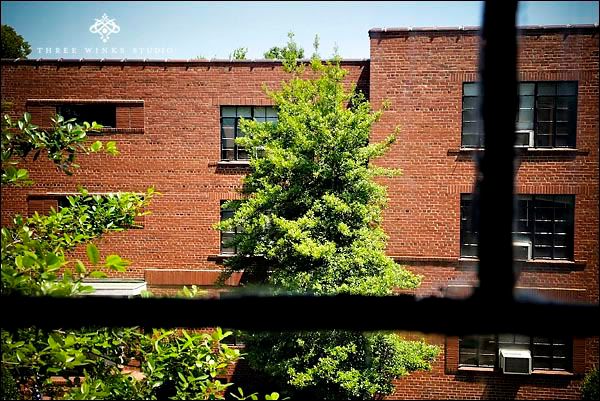 I've officially been in Raleigh, North Carolina for 4 hours. I took a red eye last night to Atlanta...don't think I slept at all in the plane because I was in the back and the engine was ROARING loud. We landed at 6am, which meant 4am in Salt Lake. I had a layover for 2 1/2 hours where I attempted to sleep while using my camera bag as a pillow (not very comfortable), and then flew up to Raleigh. I feel like there are lead weights on my eye lids....I will need a nap soon.

Right now I am sitting in a coffee shop, enjoying the company of my friends, soaking in the ambiance of a typical Raleigh coffee shop. It's fantastic. The pictures I'm posting are of where I'm staying -- Josh's apartment (I LOVE his saucy orange velvet couch and wooden floors). Raleigh has such amazing architecture, dripping with history. I'm definitely going to take some time to just walk around and soak it all in. Stay tuned!

Oh, and I'm especially excited for Thursday evening, where I'm doing an engagement session of one of my couples whose wedding is in July. I will tell that whole story when I post their pics.

Happy Memorial Day!